Teaching & Learning SEED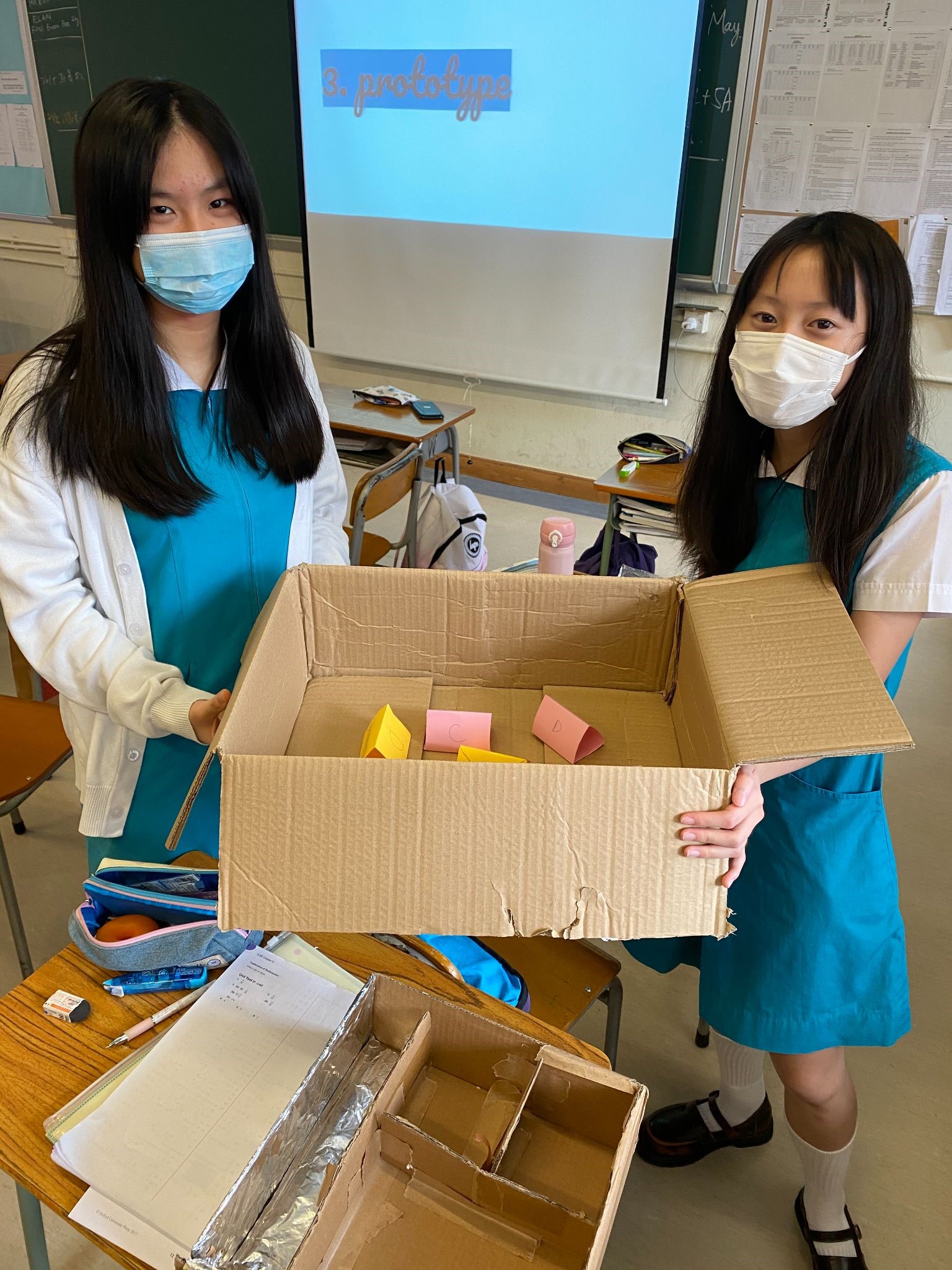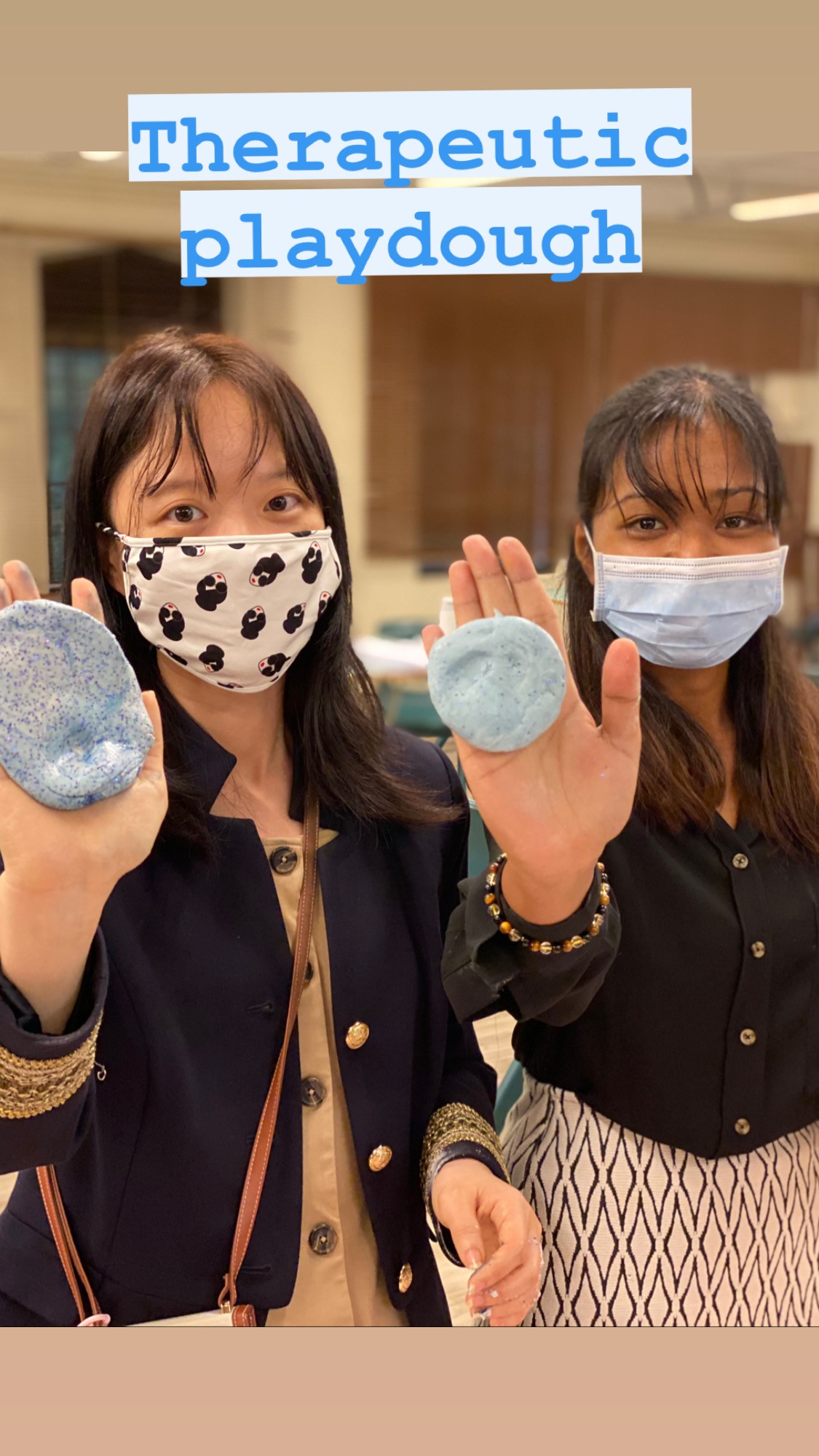 Developing Students' Creativity, Collaboration and Problem Solving Skills through Creating the Makerspace in the Secondary English Language Classroom
PROJECT OUTLINE
At Marymount Secondary School, we strive to provide opportunities that address learners' diversity in terms of interests, motivation, abilities, learning styles and achievements. To create a learning environment that is engaging for our students, we make use of stimulating materials and activities that help them acquire language skills and generic skills as well as reflect on their values and their aspirations as they grow in their confidence in using English as a tool to communicate and connect to the world, meeting challenges and possibilities in the 21st century.
As a strategy to achieve the aforementioned goals, the English Panel participates in a Collaborative Research and Development ("SEED") Project titled 'Developing Students' Creativity, Collaboration and Problem Solving Skills through Creating the Makerspace in the Secondary English Language Classroom.
Students are engaged in this project through two pedagogical approaches, namely Maker Education and Design Thinking. Maker Education is an approach to problem-based and project-based learning that relies on hands-on, often collaborative, learning experiences as a method for solving authentic problems. Design Thinking is a systematic, solution-based, hands-on approach to creative and innovative problem solving. Design Thinking makes use of human-centered techniques which help us tackle complex human problems in society and our lives.
THE STUDENTS' LEARNING JOURNEY
The SEED project first began in the 19/20 school year. Much of our work in language explores environmental issues and concerns. This is also a pressing issue globally and one that needs to be addressed. Students were tasked with creating a social action campaign that addressed an environmental concern on the MSS campus.
During this task, students were assigned various language activities that applied Design Thinking, Thinking Routines, STEM methodology and digital Maker Education. Students designed slogans and logos, using poetic devices to create memorable and powerful messages for their campaigns. They explored the use of figurative, emotive and persuasive language in social media. They also analysed various forms of visual literacy online before creating their own posts for their campaigns.
This project was rooted in the authentic use of language with authentic results. While traditional styles of formative assessment were included during the process, the final assessment was based on a less traditional method: students gauged whether they had impacted any change in the MSS community.
The second year of the project was somewhat more challenging as COVID-19 restrictions required a more creative approach to group work and hands-on building. We decided to take the opportunity to dive deeper into the pedagogy, focusing more on infusing Thinking Routines into smaller Design Thinking tasks to develop higher order thinking skills. Students focussed on identifying real problems and coming up with solutions to these problems through 'making'. Tasks such as designing a lunch box, a Christmas staycation package, and an exam revision game helped activitate students' empathy and resilience during a challenging year.
Now in its third year, the SEED project has expanded across the whole junior level. Students gradually acquire thinking skills and engage in Maker Education, with tasks becoming more complex and allowing for greater agency as they progress through the junior forms.
The SEED project has resulted in dynamic and authentic use of language skills, leading to improvement in language use and student confidence and creativity. Students have developed positive attitudes towards tinkering, iteration and 'failure'- they are more curious and are more willing to take risks in their learning. The project also allows for meaningful incorporation of Values Education, ultimately empowering students to confidently and effectively use English in their pursuit to make the world a better place.